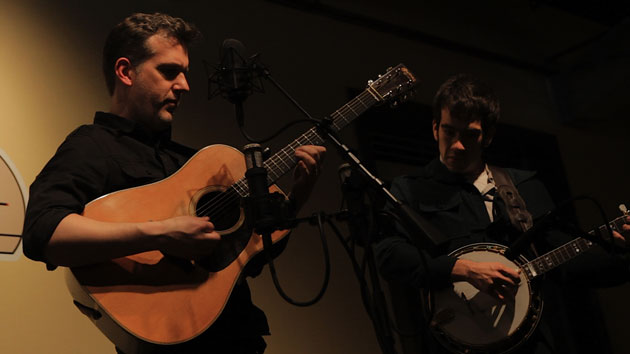 Bryan Sutton is the most accomplished and awarded acoustic guitarist of his generation, an innovator who bridges the bluegrass flatpicking traditions of the 20th century with the dynamic roots music scene of the 21st. His rise from buzzed-about young sideman to first-call Nashville session musician to membership in one of history's greatest bluegrass bands has been grounded in quiet professionalism and ever-expanding musicianship.
Sutton is a Grammy Award winner and a nine-time International Bluegrass Music Association Guitar Player of the Year. But these are only the most visible signs of Sutton's accomplishments. He inherited and internalized a technically demanding instrumental style and become for young musicians of today the same kind of model and hero that Tony Rice and Clarence White were for him. And supplementing his instrumental work, he's now a band leader, record producer, mentor, educator and leader in online music instruction.
The More I Learn
New album AVAILABLE NOW
On The More I Learn, Sutton asserts himself as a songwriter and auteur in his own right - one who has assimilated wide-ranging influences in American roots music, and distilled them into something strong and personal. It's the sound and approach he'll be carrying forward as leader of his own band.
Artistworks
Bryan has created an extensively detailed library of bluegrass guitar lessons at ArtistWorks. Students have unlimited access to hundreds of flatpick guitar lessons - plus guitar tabs, backing tracks, special guests, and worldwide community of bluegrass guitar enthusiasts.
Subscribe
Sign up to receive news and updates from Bryan.